Did you know...
There were four shows before this? Trial and error. Only two of them are relevant to this show.
TUA started because of a Discord account breacher?
That Lemonade went through five redesigns?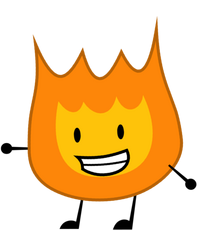 Welcome
Welcome to The Unknown Achievement Wiki! This is a wiki dedicated to the object show "The Unknown Object Show" created by the creator of TUA. There are currently 5 articles, 16 uploaded files, and 337 edits total. Make sure to follow the Rules of this wiki before making any edits to any pages or socializing. Any unwanted edits like headcanons do not belong on wiki articles.
About
What is "The Unknown Achievement"?
The Unknown Achievement (TUA for short) is an object show inspired by BFDI (and many other object shows) created by Synonym, aka Buckaroody (who is also the founder of this wiki!). It consists of 26 contestants invited by Speaker Book to compete for an "unknown prize" (hence the title).
Community
Community content is available under
CC-BY-SA
unless otherwise noted.